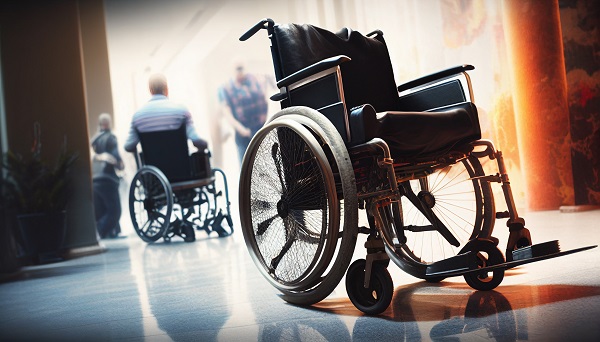 Understaffing often leads to nursing home abuse & neglect
The pandemic has had a devastating impact on the healthcare industry, particularly on eldercare and care for people with disabilities. According to a recent article in Politico, the number of nursing home employees in the United States dropped from 1.5 million in February 2020 to 1.3 million in December 2022, a level not seen since 1994. The shortage of workers is not limited to nursing homes; it also affects community adult day programs, home care, assisted living, and hospice.
The shortage of workers in the care industry significantly impacts the quality of care provided to the most vulnerable populations. LeadingAge, the trade association for nonprofit aging providers, recently conducted a snap poll of its members, who reported that worker shortages are just as challenging now as they were a year ago when the pandemic was far worse. Staffing shortages have resulted in a lack of sufficient workers to provide care, and turnover rates are very high.
The burden of care often falls on family members
The Politico report notes an estimated 53 million Americans serve as family caregivers. Unfortunately, the care workforce shortage is exacerbating the challenges these family members face. Many have had to give up paid jobs or reduce their work hours.
This burden can be incredibly challenging for those who must balance caregiving with paid work. According to AARP, caregivers in the U.S. provide an estimated $470 billion worth of unpaid care annually. This burden will likely continue to grow with the shortage of care workers.
The shortage of workers in the care industry is a complex problem influenced by several factors. First, in the broader U.S. economy, there are around 1.7 jobs open for every one person looking, meaning people who might have worked as caregivers now have other options with better pay. This competition for labor has driven up wages in other industries, making it difficult for the care industry to attract and retain workers.
Government-set rates for eldercare paid by Medicaid and Medicare also contribute to the workforce shortage. Congress currently seems disinterested in spending more on healthcare, leaving care providers with limited resources to attract and retain workers.
The state of the care workforce
The care workforce in the U.S. faces many challenges, and one of the most significant issues is low pay. The average hourly wage for a nursing assistant, for example, is just over $14, according to the U.S. Bureau of Labor Statistics. This pay rate is significantly lower than the national median wage, making it difficult for care providers like nursing homes and assisted living facilities to attract and retain workers.
In addition to low pay, the care workforce faces physical demands that are often overlooked. Caring for older and disabled adults requires significant physical labor, including lifting and moving patients. These tasks can take a toll on the body, resulting in chronic pain and injuries. Yet, despite the job's physical demands, care workers are not compensated at a level that reflects the intensity of their labor.
Nursing home negligence is often the result of staffing issues
The workforce shortage also has significant implications for the quality of care provided to the most vulnerable populations. With a lack of care workers, residents of nursing homes and other care facilities may not receive the attention and support they require.
This can result in a range of negative consequences, such as:
Residents not receiving proper attention and care, leading to a decline in physical and mental health, including bedsores, infections, and malnutrition, as well as isolation and loneliness.
Poor hygiene, as cleaning and disinfecting tasks may be neglected, increasing the risk of infections like urinary tract infections and pneumonia.
Higher mortality rates among nursing home residents, as studies have shown that nursing facilities with inadequate staffing can result in delays in medical care, missed medications, and inadequate monitoring of vital signs.
The impact of understaffing in nursing homes is felt not only by residents but also by their families. Family members may be forced to provide care or advocate for their loved ones to receive proper care. Unfortunately, abuse and neglect are still common occurrences in understaffed nursing homes, and family members may be forced to take legal action to demand justice and accountability for their loved ones.
A nursing home negligence lawyer can help
Nursing facilities have a responsibility to care for their residents, but when they fail to provide adequate care, neglect and abuse can occur. This is especially concerning in the current context of a care workforce shortage, as understaffing can exacerbate the risk of abuse and neglect.
That's why it's critical for nursing homes and assisted living facilities to prioritize their residents' health and well-being by ensuring sufficient staffing levels, training and supervising their employees properly and implementing policies to prevent abuse and neglect.
Families and loved ones of nursing home residents should also be vigilant and speak out if they notice signs of neglect or abuse. By holding nursing homes accountable for their actions, we can work towards ensuring that our most vulnerable populations receive the care and attention they deserve.
At Shuttlesworth Law Firm LLC, based in Birmingham, Alabama, we have extensive experience representing clients in nursing home abuse and neglect cases, as well as other personal injury cases.
We take a comprehensive approach to each case, conducting thorough research, consulting with experts, and negotiating with nursing homes and insurance companies. If necessary, we are ready to file a lawsuit on behalf of our clients and represent their interests in court.
Our law firm offers a free case evaluation, and we work on a contingency fee basis. That means you pay nothing unless we win your case. To learn how an experienced nursing home negligence attorney can help with your potential legal case, contact us today to review your rights and options.