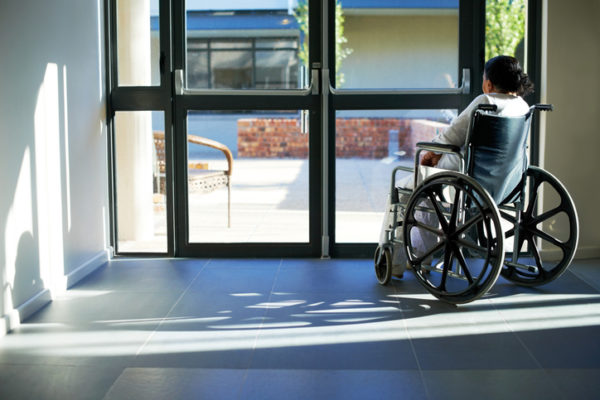 When you chose a long-term care facility for a loved one, you reasonably expected their needs will be met. The reality, though, is you have to stay vigilant, because many long-term care facilities fail to meet their obligations. Here's what you need to know about identifying and reporting nursing home abuse or neglect in Alabama.
How to recognize nursing home abuse or neglect
The key to identifying nursing home abuse or neglect is to be your loved one's advocate. Stay involved: visit as often as you can (by video conference if not in person), attend treatment meetings, and be on the lookout for any warning signs, such as:
Unexplained injuries or illness: Nursing home residents get hurt sometimes, but the nursing home should have clear documentation of what happened to cause any injuries. If they don't have an explanation, or if their explanation seems "off," something may be wrong.
Personality changes: If your loved one suddenly becomes withdrawn or starts to lash out more frequently, their change in behavior could be a reaction to abuse or neglect.
Unexplained financial transactions: Disappearing money from your loved one's accounts or unexplained changes to their estate planning documents such as their will can be serious red flags.
Inconsistencies in documentation: Nursing homes are required by law to keep robust records of medication administration, medical treatment, and so on. Make sure the medical records, billing records, and other documentation lines up.
In addition to monitoring your loved one, you should pay attention to the state of affairs in the nursing home itself. Is the facility clean and well maintained? Are there plenty of staff? Do they look rested and capable of doing a good job? Often, neglect is part of a systemic problem at the entire facility, not directed at one specific resident.
How to report nursing home abuse or neglect
There are up to four key steps you need to take if you suspect abuse or neglect:
Report to the facility itself. Talk to an administrator or director at the nursing home about your concerns. Make sure you document this conversation in writing so that the nursing home can't later claim they were unaware of the problem.
Contact the Long-Term Care Ombudsman. Alabama's Long-Term Care Ombudsmen investigates claims of abuse and neglect in nursing homes. You can contact your local Area Agency on Aging (AAA) or Aging & Disability Resource Center (ADRC) to make a report and a formal complaint.
Call the police. If you believe your loved one is a victim of a crime such as elder abuse, contact the local police force in the jurisdiction where your loved one resides.
Contact a nursing home abuse and neglect attorney. While state agencies and law enforcement investigate and address abusive nursing homes, only your attorney is an advocate for your loved one and your family's best interests.
Again, stay involved in your loved one's care, watch out for red flags, and take immediate action if you have any reason to suspect abuse or neglect. We'd be honored to speak with you about your legal rights in a free consultation. Naturally, our discussion would be confidential and there's no obligation to hire us, just candid answers about your loved one's legal rights.