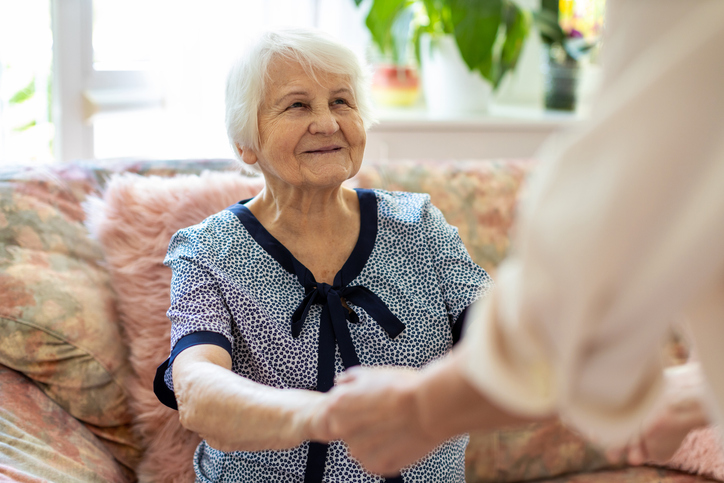 When the pandemic began, there were many outbreaks in Alabama nursing homes, resulting in the deaths of hundreds of residents and staff members. In response, restrictions were put in place to limit contact and reduce the spread of the virus. Now, more than a year later, some of these restrictions are being relaxed.
"Fully vaccinated people can visit fully vaccinated loved ones without a mask," said John Matson of the Alabama Nursing Home Association. "Because staff still have to facilitate visits, there may still be a time period on visits. 15 mins, 30 mins, an hour."
Matson said people who are not vaccinated must still wear a mask for visits.
Some groups say restrictions need to be eased even more, citing the well-being of residents and the concern about possible ongoing abuse or neglect.
Federal restrictions still in place
About 73% of facility residents in the state have received the COVID-19 vaccine. That's according to data from the Centers for Medicare and Medicaid Services. COVID cases in nursing homes are down by 99% since peaking in December, say state nursing home leaders.
Those leaders say more changes could be on the way, but for now, they are still bound by federal restrictions.
"If we don't follow those rules, then we could get in trouble, fined or consequences and that wouldn't help with providing patient care," said Matson.
Some organizations are pushing for the federal government to make changes.
In a letter to the Centers for Medicare and Medicaid Services, the National Consumer Voice for Long-Term Care called for the agency to restore full visitation rights at nursing homes.
"With the success of vaccination efforts and the Centers for Disease Control and Prevention's (CDC) easing of masking and social distancing measures in nursing homes, it is time to remove restrictions on visitation rights," the letter read.
"Yet while the risk of contracting and dying from COVID has significantly decreased, the risks from isolation, loneliness, and neglect continue. While further guidance issued in September 2020 and March 2021 has allowed more indoor and outdoor visitation, it has done little to address the significant needs of many residents."
Visits from family members and friends can make a big difference in the well-being of nursing home residents. Loved ones are also often the first people to notice when something is wrong with a resident.
If something seems wrong, take action
Unfortunately, some nursing home residents suffer from the effects of abuse or neglect. Nursing home abuse and neglect can be difficult to identify, however. It often starts with a loved one noticing certain signs or symptoms during their visits.
Signs or symptoms of abuse or neglect may include:
Unexplained injuries such as bruises
Unexplained illnesses
Weight loss
Bedsores
Excessive tiredness
Sudden mood changes
It's important to pay attention to any changes you notice. Follow up on them with staff members at the facility.
As visitation restrictions are relaxed, pay close attention to your loved one's condition. If you suspect that something is wrong, don't ignore it.
Shuttlesworth Law Firm LLC fights for the rights of residents and their families. If you are concerned about a loved one who is an Alabama nursing home or assisted living facility, contact us to schedule a free consultation.